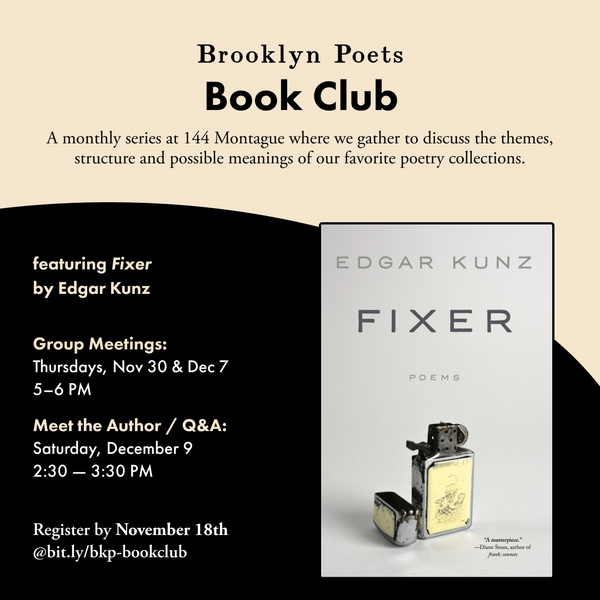 Brooklyn Poets Book Club: December
Due to holiday closures the week of November 19th, orders placed after November 18th must be picked up at our location in Brooklyn on November 29th and will not be eligible for delivery.
Join us for a new monthly series at 144 Montague Street where we gather to discuss the themes, structure and possible meanings of our favorite poetry collections. This December, we'll be discussing Fixer by Edgar Kunz.
We'll meet for group discussions on Thursday, November 30, and Thursday, December 7, from 5 to 6 PM. And to conclude our discussions, we'll meet the author for an exclusive Q&A session on Saturday, December 9 from 2:30 to 3:30 PM. Discussions will be moderated by Assistant Manager Darius Phelps.

Registration is $25 and includes a copy of Fixer. The book can be shipped to you or picked up during business hours from our space at 144 Montague. If you already own the book, you can register to attend the discussions and Meet the Author for $10. Members save $5.