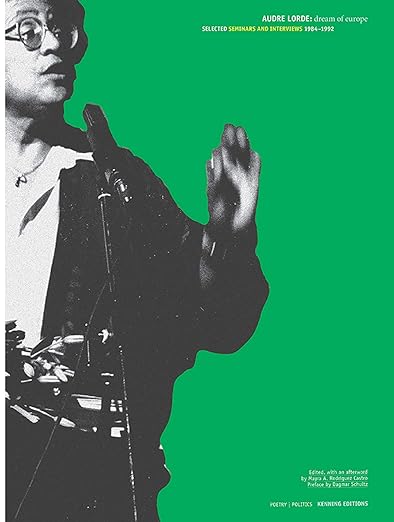 Audre Lorde: Dream of Europe
AUDRE LORDE: DREAM OF EUROPE elucidates Lorde's methodology as a poet, mentor, and activist during the last decade of her life. This volume compiles a series of seminars, interviews, and conversations held by the author and collaborators across Berlin, Western Europe, and The Caribbean between 1984-1992. While Lorde stood at the intersection of various historical and literary movements in The United States--the uprising of black social life after the Harlem Renaissance, poetry of the AIDS epidemic, and the unfolding of the Civil Rights Movement--this selection of texts reveals Lorde as a catalyst for the first movement of Black Germans in West Berlin. The legacy of this "Black, lesbian, mother, warrior, poet" has been well preserved by her colleagues in Germany. These selected writings lay bare struggles, bonds, and hopes shared among Black women in a transnational political context, as well as offering sometimes surprising reflections on the US American counter culture with which Lorde is associated. Many of the poems that were important to Lorde's development are excerpted in full within these pages, serving as a sort of critical anthology.
Edited by Mayra RodrÍguez Castro. Preface by Dagmar Schultz.