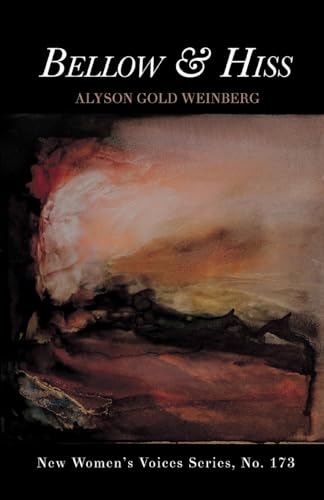 Bellow & Hiss
"Riding shotgun with Oedipus, your mother, and the pothole in your heart,"
Bellow & Hiss
navigates generational suffering and hurtles headlong toward reverie. The collection's knowing "I" interrogates the dark gift of childhood trauma, the nature of family, and the weaving together of identity.
Bellow & Hiss
asks: "Have you ever been properly pruned? A love equation carved into your skin?" What does it mean to bear fruit from rotten seeds?
Tucked among the branches and brambles of this collection are revelations about growing up and upward, spiritual endurance, and the art of creating oneself. The "scarred arms" in 
Bellow & Hiss
—
of 
drowning Ophelias, anthropomorphic dieffenbachias, and pandemic Penelopes—reach toward the light, "gasping for living things."
Alyson Gold Weinberg is an award-winning poet, playwright, speechwriter and ghostwriter. She lives in Washington, D.C.