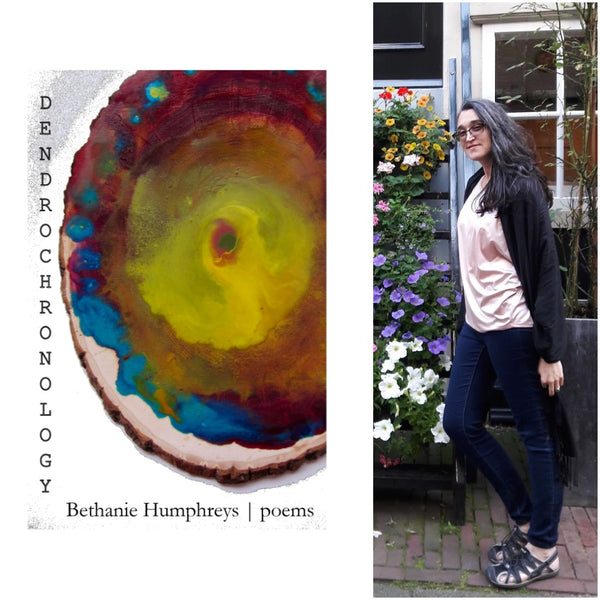 Dendrochronology
In her debut poetic collection, Dendrochronology, multi-talented artist and writer Bethanie Humphreys paints her struggle against a life almost suffocated by lack of acceptance. The "rings" on the raw, exposed face of this body of work track the course of an intense, introspective, emotional life told in aching verse. We bear witness to the shedding of outdated societal norms; a journey of beatific, sometimes tragic, maturation.
–Indigo Moor, In the Room of Thirsts and Hungers
In Dendrochronology, fusion is foremost. Personal mythologies merge with natural histories where "Native, undomesticated desire / Likely co-evolved with now extinct megafauna." Human consciousnesses intermingle with animal minds (often with erotic results: one speaker describes "Lift[ing] the canopy's skirt with my tongue"). Trees become sites at which what's remembered marries what's present–where heartwood and sapwood touch–and grief and loss can be healed "by compartmentalizing / the damage." Bethanie Humphreys skillfully blends hard science and soulful music this collection–and it's not to be missed!
–Kate Asche, Our Day in the Labyrinth