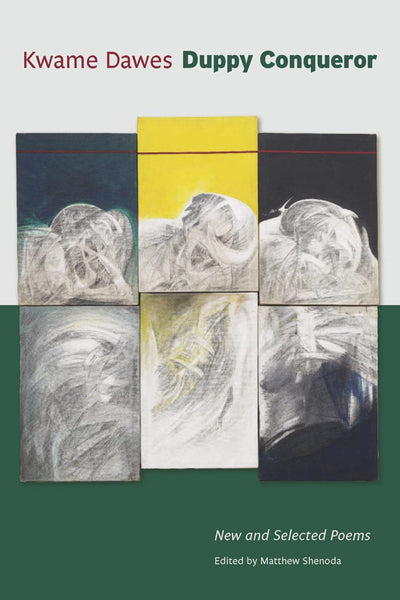 Duppy Conqueror
Paterson Award for Literary Excellence.
Milt Kessler Poetry Book Award, finalist.
"Dawes's verse has an expressive power and lyric resonance that can be attributed to a trans-Atlantic consciousness weaned on the spiritual sources of reggae."—New York Times Book Review
"Raised in Jamaica, Dawes takes some of his cues, and this book's title, from reggae music. But his voice in these long and short poems and sequences selected from each of his many books, which began appearing in the mid-1990s, is crystal clear, accessible and serious, mixing a timeless myth-making energy with a strong contemporary conscience…" —National Public Radio
"This first U.S. selection from the Jamaica-bred, Nebraska-based poet (he also has a reputation in Britain) is his 16th book of verse in just 20 years; it reveals a writer syncretic, effusive, affectionate, alert to familial joys, but also sensitive to history, above all to the struggles of African diasporic history—the Middle Passage, sharecropper-era South Carolina, the Kingston of Bob Marley, whose song gives this big book its title. Dawes is at home with cityscape and seascape, patois and transatlantic tradition." —Publishers Weekly
"[Dawes] is highly original and intelligent, possessing poetic sensibility that is rooted and sound, unshakeable and unstopped, both in its vibrancy and direction. He writes poetry as it ought to be written."—World Literature Today

"Dawes asserts himself as man and artist and finally, with grace achieved and grace said, sits down to begin life's tragic feast . . . a writer of major significance."—Brag Book
"The notion of a reggae aesthetic—of the language moving to a different rhythm, under different kinds of pressure . . . underpins all Dawes' work as poet."—Stewart Brown
Born in Ghana, raised in Jamaica, and educated in Canada, Kwame Dawes is a dynamic and electrifying poet. In this generous collection, new poems appear with the best work from fifteen previous volumes. Deeply nuanced in exploring the human condition, Dawes' poems are filled with complex emotion and consistently remind us what it means to be a global citizen.
From "The Lessons":
Fingers can be trained to make shapes
that, pressed just right on the gleaming
keys, will make a sound that can stay
tears or cause them to flow for days.
Anyone can learn to make some music,