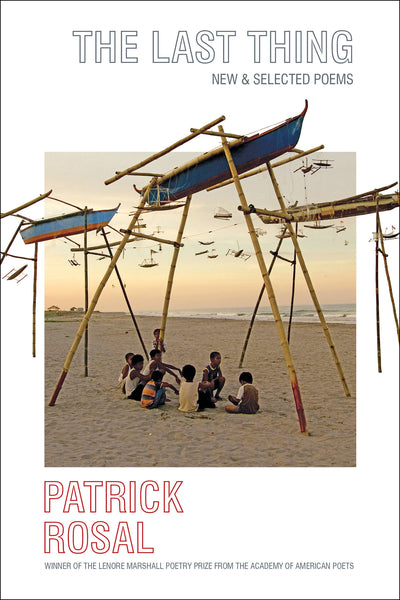 Last Thing: New & Selected Poems
For nearly two decades, Patrick Rosal has been one of the most beloved and admired poets in the United States, bringing together the most dynamic aspects of literary and performance poetry. The son of Filipino immigrants, he has made a life of bridging worlds—literary, ethnic, national, spiritual—through his poetry, and has been recognized with some of the highest honors and countless devoted readers.
The Last Thing: New & Selected Poems
, gives us a substantial playlist of new work—hard-hitting and big-hearted—along with ample selections from his first four books. Bursting with music, infused with love and awe, this is essential reading from a poet of vigor and conscience.
"I read these poems aloud to change the air in my room, to alter my mood.  What a gift to be reminded of the capacity for song in every breath"
—Jamila Woods
Patrick Rosal is the author of four previous books of poetry, including
Brooklyn

Antediluvian
, winner of the 2017 Lenore Marshall Poetry Prize,
BoneshepBrooklynerds
,
My American Kundiman
, and
Uprock Headspin Scramble and Dive
.