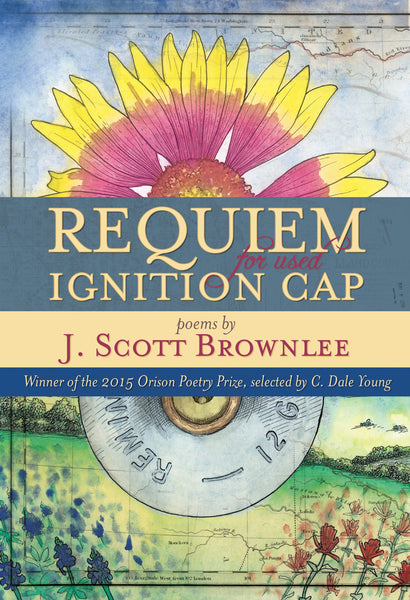 Requiem for Used Ignition Cap
Winner of the 2016 Bob Bush Memorial Award for Best First Book of Poetry from the Texas Institute of Letters. Winner of the 2015 Orison Poetry Prize. Finalist for the 2015 National Poetry Series. Finalist for the 2015 Writers' League of Texas Book Award. Named One of the Best Poetry Books of Winter 2016 by

 
Foreword Reviews
. . . .


Set in the drought-plagued landscape of Central Texas, 
Requiem for Used Ignition Cap
 is a collection of lyric poems that chronicle life in and around Llano, Texas (population 3,033). Catfish heads hang on clotheslines waiting for the ensuing apocalypse. Blue heelers call out from drainage ditches, searching for friendly hands to lick. Hell-fire preachers lament the drowning of a young Pentecostal boy caught in the river's floodgate. Brownlee's poems meditate on the inescapability of place. When they give an inch, they do so to take a yard--all the while earnestly making a case for the rural condition's place in contemporary American poetry.