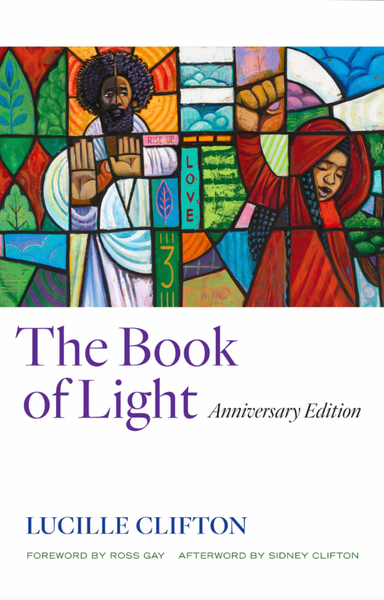 The Book of Light: Anniversary Edition
With a powerful introduction by award-winning author Ross Gay and a moving afterword by Sidney Clifton, this special anniversary edition of The Book of Light offers new meditations and insights on one of the most beloved voices of the 20th century.
Though the collection opens with thirty-nine names for light, we soon learn the most meaningful name is Lucille—daughter, mother, proud Black woman. Known for her ability to convey multitudes in few words, Clifton writes into the shadows—her father's violations, a Black neighborhood bombed, death, loss—all while illuminating the full spectrum of human emotion: grief and celebration, anger and joy, empowerment and much grace. 
We leave these poems inspired—Clifton shows us Superman is not our hero. Our hero is the Black female narrator who decides to live. And what a life she creates! "Won't you celebrate with me?"