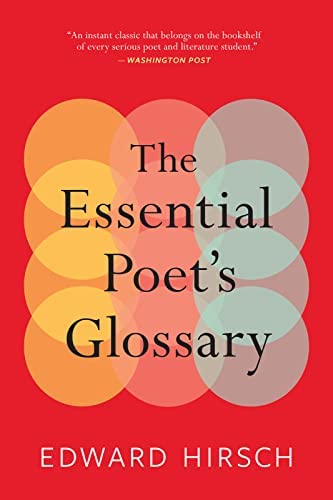 The Essential Poet's Glossary
A Poet's Glossary was an extraordinary achievement, a definitive source for poets and poetry lovers alike. Now, The Essential Poet's Glossary gleans the very best from that extraordinary volume.
​Edward Hirsch's sparkling new work compiles poetic terms spanning centuries and continents, including forms, devices, movements, aesthetics, rhetorical terms, and folklore. Knowing how a poem works is crucial to unlocking its meaning — entries will deepen readers' relationships with their favorite poems and open greater levels of understanding in each new poem they encounter. Shot through with the enthusiasm, authority, and sheer delight that made A Poet's Glossary and How to Read a Poem so beloved, this Essential edition is the book that all readers, writers, teachers, and students of poetry will return to again and again.