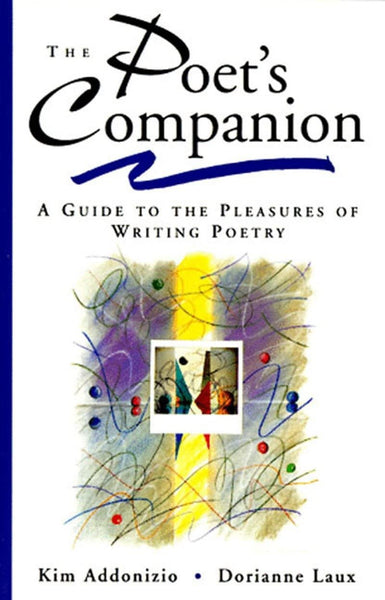 The Poet's Companion: A Guide to the Pleasures of Writing Poetry
From the nuts and bolts of craft to the sources of inspiration, this book is for anyone who wants to write poetry-and do it well.
The Poet's Companion presents brief essays on the elements of poetry, technique, and suggested subjects for writing, each followed by distinctive writing exercises. The ups and downs of writing life―including self-doubt and writer's block―are here, along with tips about getting published and writing in the electronic age. On your own, this book can be your "teacher," while groups, in or out of the classroom, can profit from sharing weekly assignments.
"We wanted to create a book," say poets Kim Addonizio and Dorianne Laux in their introduction to The Poet's Companion, "that would focus on both craft and process." The book they have created is an impassioned exploration of poetry writing that addresses subject matter, craft, and the writing life. The reigning wisdom is that poets, like other creative writers, should write what they know. "The trick," say the authors, "is to find out what we know, challenge what we know, own what we know, and then give it away in language." Elsewhere they add that, while "as poets, we need to write from our experience ... that experience may be mental, emotional, and imaginative as well as physical."