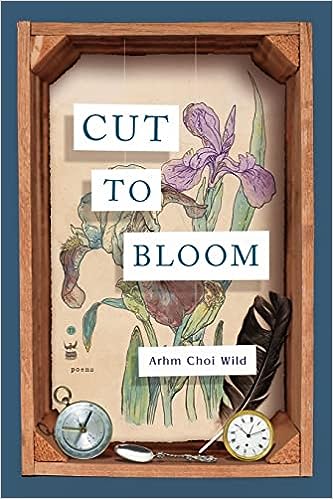 Cut to Bloom
Cut to Bloom, where Noah Arhm Choi Wild dares to explore the journey of unlearning the survival instinct of trauma.

Through the complex hyphen between Asian and American identity, queerness and belonging, and survival and choice, Wild delves into the heart of what it means to redefine oneself.
This book disrupts the colonialism of strict poetic form, embracing the beauty of ambiguity and challenging clear definitions.
Cut to Bloom invites you on an exploration of growth, cutting away what no longer serves us to arrive at our true selves. The reader will find inspiration to redefine identity and embrace the transformative power of poetry.
Noah Arhm Choi is the author of CUT TO BLOOM, the winner of the 2019 Write Bloody Prize. They received a MFA in Poetry from Sarah Lawrence College and their work appears in Apogee, The Rumpus, Split this Rock and elsewhere. Noah was nominated for Best of the Net in 2022, shortlisted for the Poetry International Prize, and received the 2022 Ellen Conroy Kennedy Poetry Prize, alongside fellowships from Kundiman, the Sewanee Writers' Conference, and the Martha's Vineyard Institute of Creative Writing. A Lambda Literary Writer in Schools, they work as the Director of the Progressive Teaching Institute at a school in New York City..