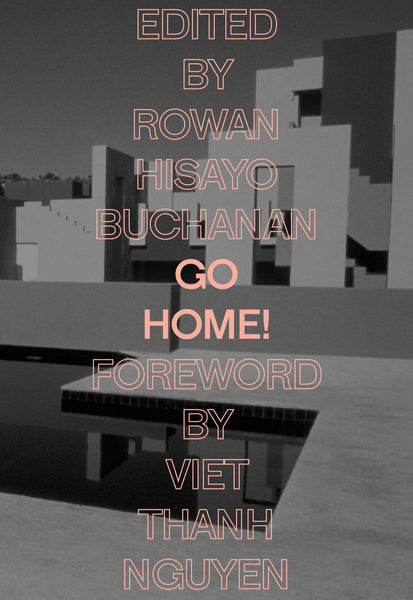 Go Home!
Foreword by Viet Thanh Nguyen
Asian diasporic writers imagine "home" in the twenty-first century through an array of fiction, memoir, and poetry. Both urgent and meditative, this anthology moves beyond the model-minority myth and showcases the singular intimacies of individuals figuring out what it means to belong. 
Go Home! is published in collaboration with the Asian American Writers' Workshop. Established in 1991, AAWW is a national not-for-profit arts organization devoted to the creating, publishing, developing and disseminating of creative writing by Asian Americans through a New York events series and online editorial initiatives. 
"The notion of home has always been elusive. But as evidenced in these stories, poems, and testaments, perhaps home is not so much a place, but a feeling one embodies. I read this book and see my people—see us—and feel, in our collective outsiderhood, at home." —Ocean Vuong, author of Night Sky with Exit Wounds
"There is a whole range of expression in this book, delving deeply into the manifold experiences of being a perpetual alien. To be from nowhere is the state of Asian diaspora, but there is also a wild humor and imagination that comes from being underestimated, rarely counted, hardly seen. Here, we begin to draw the hopeful outlines of a collective history for those so disparate yet often lumped together." —Jenny Zhang, author of Sour Heart