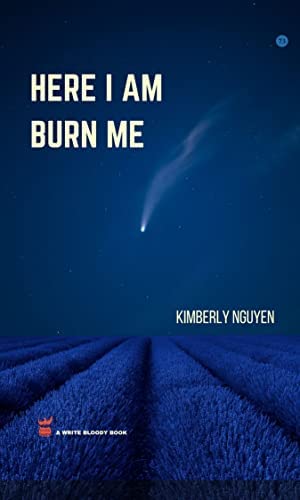 Here I Am Burn Me (consignment)
In this stunningly tender poetry collection, Kimberly Nguyen's lone voice reaches out into the void, extending an invitation to become part of her orbit. Time is an entanglement in Nguyen's poetic galaxy. Past traumas snag the fabric of space and time, twisting the past and present together until they are undistinguishable from one another. Vivid and striking, Nguyen's voice is sharp and precise, a needle that pinpoints time's pulled threads and pulls them back through. Poem after poem, line after line, Nguyen expertly un-entangles the past and present, healing the space-time continuum and thus opens the possibility of a future free from its past wounds.
Nothing escapes Nguyen's orbit unscathed. She dissects everything that passes by her and holds them to the light before setting them free. Nguyen confronts intergenerational trauma, a broken family, and her own heartbreak head-on, and she dives in again and again looking for and creating love amidst all the chaos. These poems hope. These poems yearn. These poems call out into the void aching to reach someone, anyone, to let them know, if they are out there, they are not alone here.