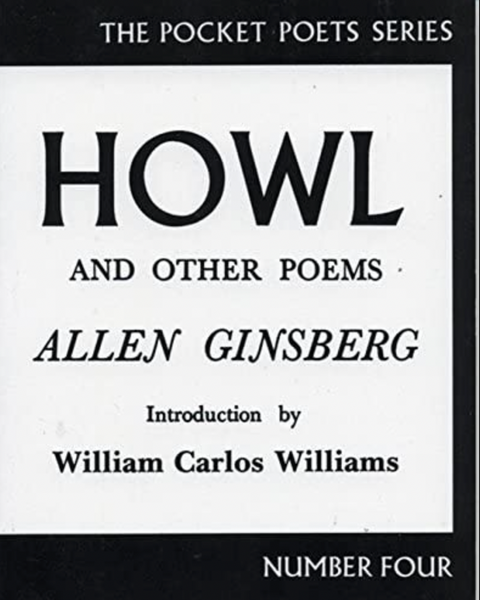 Howl and Other Poems
HOWL & Other Poems, the prophetic book that launched the Beat Generation, was published by Lawrence Ferlinghetti at City Lights Books in 1956. Considered the single most influential work of post-WWII United States poetry, the City Lights edition of HOWL has remained in print for more than 60 years, with well over 1,000,000 copies in print.
A strident critique of middle-class complacency, consumerism, and capitalist militarism, HOWL also celebrates the pleasures and freedoms of the physical world, including a tribute to homosexual love.  In addition to "Howl," poems in the book include: "A Supermarket in California," "Sunflower Sutra," "America," "In the Baggage Room at Greyhound," "Transcription of Organ Music," and "Wild Orphan," among others.