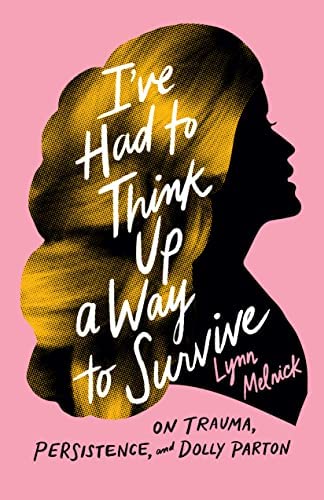 I've Had to Think Up a Way to Survive
When everything fell apart for Lynn Melnick, she went to Dollywood. It was perhaps an unusual refuge. The theme park, partly owned by and wholly named for Dolly Parton, celebrates a country music legend who grew up in church and in poverty in rural Tennessee. Yet Dollywood is exactly where Melnick—a poet, urbanite, and daughter of a middle-class Jewish family—needed to be. Because Melnick, like the musician she adores, is a survivor.
In this bracing memoir, Melnick explores Parton's dual identities as feminist icon and objectified sex symbol—identities that reflect the author's own fraught history with rape culture and the grueling effort to reclaim her voice in the wake of loss and trauma. Each chapter engages with the artistry and cultural impact of one of Parton's songs, as Melnick reckons with violence, creativity, parenting, abortion, sex work, love, and the consolations and cruelties of religion. Guided by Parton's music, Melnick walks the slow path to recovery in the company of those who came before her and stand with her, as trauma is an experience both unique and universal. Candid and discerning, I've Had to Think Up a Way to Survive is at once a memoir and a love song—a story about one life and about an artist who has brought life to millions.