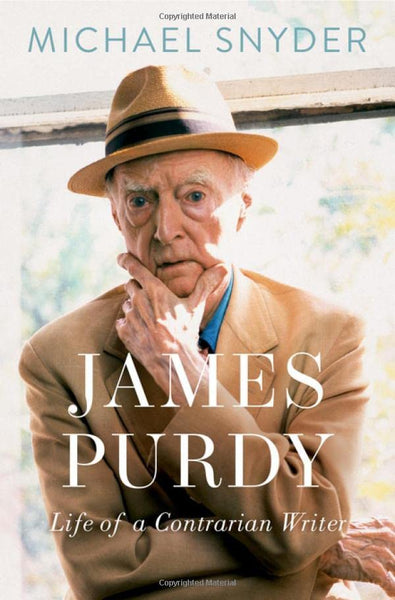 James Purdy: Life of a Contrarian Writer (consignment)
One of the most iconoclastic twentieth-century American novelists, James Purdy penned original and sometimes shocking works about those on the margins of American society, exploring small towns, urban life, alienation, sexuality, and familial relations. Purdy was a compelling if eccentric figure, declared an "authentic American genius" by Gore Vidal. 
James Purdy: Life of a Contrarian Writer
 is the first biography of the gay American novelist, story writer, playwright, and poet. From his roots in Ohio, Purdy moved to a world of bohemian artists and jazz musicians in Chicago in the late 1930s and 1940s, traveled in Spain, studied in Mexico, enlisted in the Army Air Corps, worked for the Federal Security Agency, and taught in Cuba and at a Wisconsin college for nearly a decade. All the while, he aspired to become a writer, but struggled to publish. Only when friends financed the private publication of his work did he find a champion in poet Edith Sitwell, who helped get him published in England, which led to publication in the United States. After moving to New York in 1957, he spent nearly fifty years writing in Brooklyn Heights. Although Purdy's reputation peaked in the 1960s and he never enjoyed a bestseller, his often queer and edgy content found a diverse following that included Tennessee Williams, Langston Hughes, William Carlos Williams, Dorothy Parker, Jonathan Franzen, and many LGBTQ readers. Difficult and often contrarian, Purdy sometimes hampered his own career as he sought recognition from a conservative, cliquey New York publishing world.