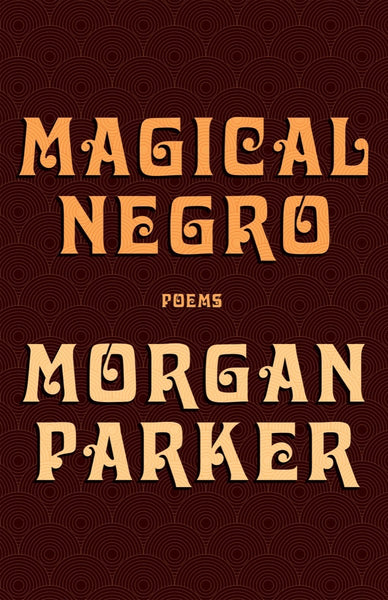 Magical Negro: Poems
A National Book Critics Circle Poetry Award Winner!
From the breakout author of There Are More Beautiful Things Than Beyoncé comes a profound and deceptively funny exploration of Black American womanhood.
"Morgan Parker's latest collection is a riveting testimony to everyday blackness . . . It is wry and atmospheric, an epic work of aural pleasures and personifications that demands to be read—both as an account of a private life and as searing political protest." —TIME Magazine

A Best Book of 2019 at TIME, Elle, BuzzFeed, the Star Tribune, AVClub, and more.
A Most Anticipated Book of 2019 at Vogue, O: the Oprah Magazine, NYLON, BuzzFeed, Publishers Weekly, and more.
Magical Negro is an archive of black everydayness, a catalog of contemporary folk heroes, an ethnography of ancestral grief, and an inventory of figureheads, idioms, and customs. These American poems are both elegy and jive, joke and declaration, songs of congregation and self-conception. They connect themes of loneliness, displacement, grief, ancestral trauma, and objectification, while exploring and troubling tropes and stereotypes of Black Americans. Focused primarily on depictions of black womanhood alongside personal narratives, the collection tackles interior and exterior politics—of both the body and society, of both the individual and the collective experience. In Magical Negro, Parker creates a space of witness, of airing grievances, of pointing out patterns. In these poems are living documents, pleas, latent traumas, inside jokes, and unspoken anxieties situated as firmly in the past as in the present—timeless black melancholies and triumphs.