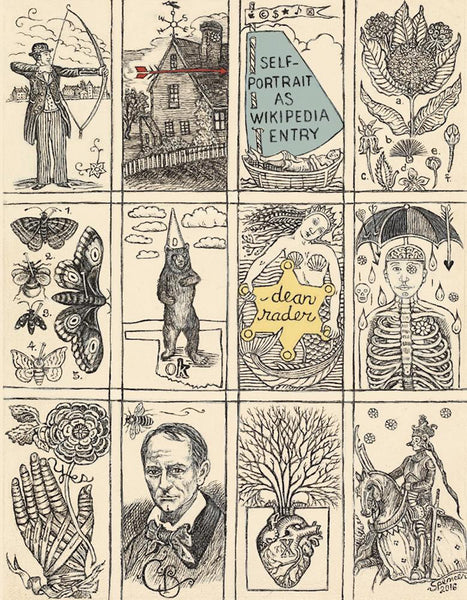 Self-Portrait as Wikipedia Entry
In Dean Rader's second full-length collection, 
Self-Portrait as Wikipedia Entry,
 the poet considers the malleable identities of self and society—simultaneously sculpted and fluid, transformed by the push and pull of politics, culture, and the capriciousness of the moment. His poetic expansiveness draws from a worldwide range of subjects—landscape, Paul Klee, parenting, romance, media culture, Oklahoma, race, labor, and economic class—and transforms the universal into the personal, the rational into the deeply felt, facts into fables, the private act into public statement. Incisively humorous and probingly curious, Rader is aware of the modern pressure of the audience and, turning Whitman somewhat on his head, invites a great unexplored readership to fully participate in the creation of an utterly distinctive poetic space, while revealing himself to be a singular poetic talent.