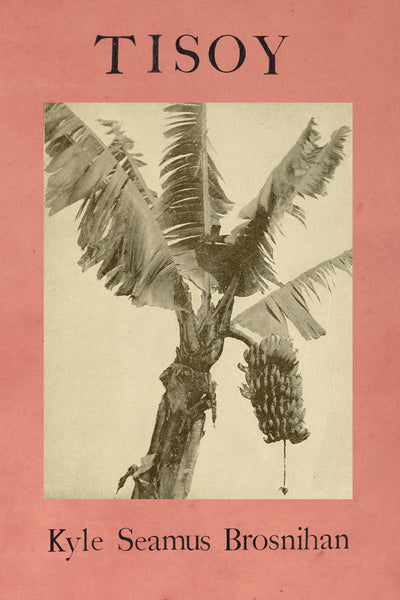 Tisoy by Kyle Seamus Brosnihan
TISOY, the Tagalog word for mestizo or someone of half-Filipino descent, is Kyle Seamus Brosnihan's first chapbook of poetry. In an odyssey that takes the reader from Manila to Madrid, Brosnihan investigates how the personal, the historic, the genealogical, and the geographic weave together. Much like the word tisoy, each poem has a tension within, exploring dualities such as the past and present, isolation and belonging, the familiar and the foreign.

These poems show the contradictions of identity and the elusiveness of origins; always searching, always lacking, they stream down the page in a centered form that forgoes punctuation and grammar to fix fleeting images into poetic experiences. The poems shimmer in the middle of the page like little islands of poetry.
Kyle Seamus Brosnihan is a Filipino-American poet and playwright. Raised in Nebraska, he now lives in Brooklyn. He received his MFA in Poetry from Brooklyn College in 2022. His poetry has been published in The Margins, Electric Literature, The Brooklyn Rail, Apogee, Beautiful Days Press, and elsewhere.