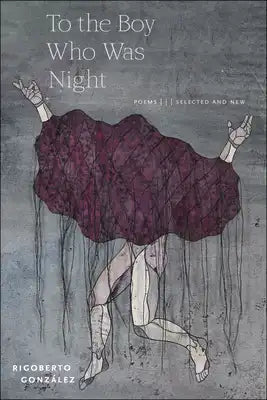 To the Boy Who Was Night
The capstone of a quarter-century career in poetry, 

To the Boy Who Was Night

 collects the poetry published by Rigoberto González since 1999, including selections from five previous books as well as new work. Mirroring González's personal trajectory, the arc of this work articulates the course of a life: these poems recall leaving a beloved homeland, confront masculinity and sexuality in new adulthood, imagine the earth devoid of human inhabitants, descend into the realm of ghosts, and return to arrive at 

Dispatches from the Broken World

. This latest section ventures into foreign terrain -- an autobiographical confrontation with isolation and the aging body. His lyrical exploration, like the weather reports scrawled on ancient temple walls, will preserve this age-old message: "likely a poem, surely an epitaph."

 

To the Boy Who Was Night

 bears the fruit of 25 years of poetry, González's boldest and most comprehensive volume yet.