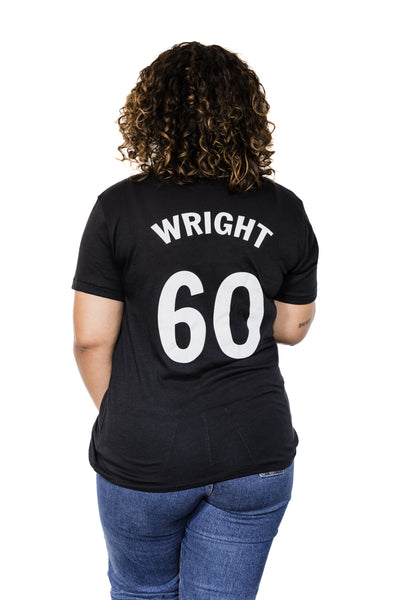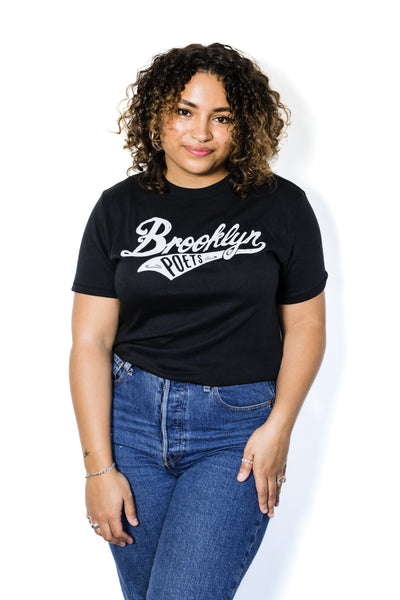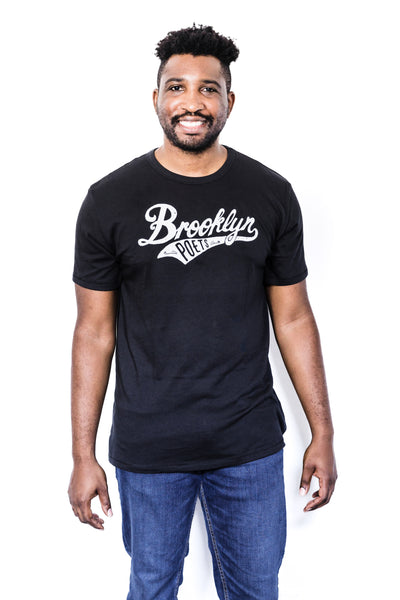 Unisex Baseball Tee: Richard Wright #60
     It is September,
The month in which I was born;
     And I have no thoughts.
—Richard Wright, haiku #508

Most readers know Richard Wright as a fiction writer, but he was a wonderful poet too. Many of his first publications in the 1930s were poems before he established his name with the groundbreaking novel Native Son in 1940, which he drafted after moving to Fort Greene in 1938, often writing in the mornings in Fort Greene Park. Wright later moved with his wife and daughter to the famous "February House" at 7 Middagh Street in Brooklyn Heights, which he shared with W.H. Auden, Carson McCullers, Benjamin Britten and other writers and artists. Wright and his family eventually settled in France for the last thirteen years of his life, due in part to the racism they experienced in the US. During his last year, beset by illness and financial problems and feeling alienated from other Black writers and persecuted by the US government, Wright returned to poetry after being introduced to the haiku form by a South African friend. Entranced, Wright ended up writing some 4,000 haiku, selecting 817 of them for future publication in a book before he passed in 1960. The book did not appear until 1998, when Haiku: The Last Poems of an American Icon was published through the efforts of his wife and daughter.
     As my anger ebbs,
The spring stars grow bright again
     And the wind returns.
—haiku #721
We celebrate Richard Wright with #60 to commemorate this extraordinary outpouring of haiku in the last year of his life, a singular but often unrecognized achievement in American poetry. His daughter Julia Wright wrote, "I believe his haiku were self-developed antidotes against illness, and that breaking down words into syllables matched the shortness of his breath, especially on the bad days when his inability to sit up at the typewriter restricted the very breadth of writing."
Product Details
Screen printed locally at Pete's Print Shop in Greenpoint on Alternative Apparel keeper vintage jersey tees for a luxurious softness. 50% cotton / 50% polyester. Bound collar and blind stitching on sleeves and bottom hem. Tear-away tag.
Color: black.